If you are looking for a best ring blower, please contact us directly now!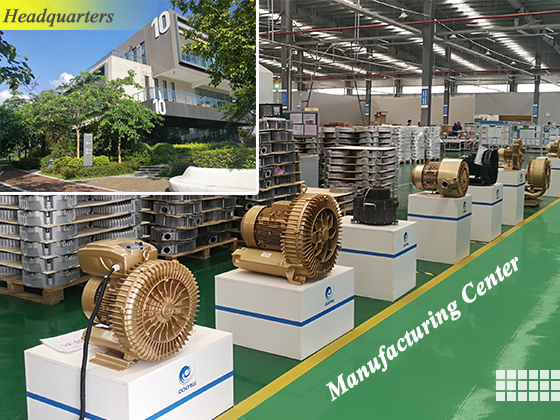 About GOORUI
GOORUI is a world-class manufacturer of premium side channel blowers and accessories with designing producing and marketing experience for 20 years , our programme of continuous investment and innovation places us at the forefront of blowers manufacture. Goorui philosophy is to create a partnership with our clients.
Blower Categories
Find the suited ring blowers. We produce high quality side channel blowers and regenerative blowers. Blower accessories are also available.
Blower News
Latest news about ring blowers. We collect the latest information about blowers, such as side channel blowers and regenerative blowers, for your reference.
Bare shaft side channel air blower are a blower without motor. This kind of design are much suitable to portable usage. The drive mechanism is powered by combustion engines or hydraulic engines. Mostly have two
In sewage treatment plants, fans are mainly used for ventilation of sewage treatment structures, pre-aeration in wastewater treatment stage, blown aeration in aerobic biochemical treatment, mixing and stirring, etc. Sewage treatment: The purpose of sewage
SINGLE AND DOUBLE STAGE SIDE CHANNEL ATEX BLOWERS AVAILABLE FOR PURCHASE These innovative side channel blowers are primarily designed for biogas, air, methane and technical gases treatment. The possible combinations between single and double stage,
Trusted Partners
We are the leading manufacturer of side channel blowers and regenerative blowers, with 84 core patents and over 20 years experience in the vacuum industry. Positive contribution in various industries declared long line of satisfied customers.
Our team will provide you with professional service with suited ring blowers. Details proposal with all cost listed will be provided accordingly.