If you are looking for a best ring blower, please contact us directly now!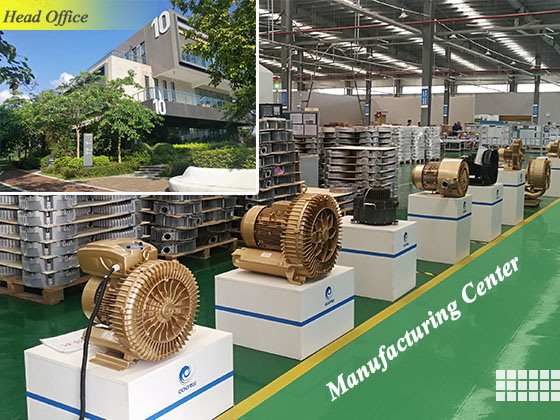 About GOORUI
GOORUI is a world-class manufacturer of premium side channel blowers and accessories with designing producing and marketing experience for 20 years , our programme of continuous investment and innovation places us at the forefront of blowers manufacture. Goorui philosophy is to create a partnership with our clients.
Blower Categories
Find the suited ring blowers. We produce high quality side channel blowers and regenerative blowers. Blower accessories are also available.
Blower News
Latest news about ring blowers. We collect the latest information about blowers, such as side channel blowers and regenerative blowers, for your reference.
Precautions for using and installing Goorui side channel blowers: 1. The side channel blowers must be put in a secure area, as well as the surrounding environment ought to be tidy, dry and also aerated.
High-efficiency motor series from GOORUI now consistently available in efficiency class IE4 with UL Certification GOORUI Since economic progress is inextricably linked to energy, resource shortages and pollution have become global challenges. With the
5.5kW High Energy Efficiency IE4 Serial 3-Phase Induction Motor Side Channel Ring Blowers With UL Certificated We at GOORUI side channel blower bring to you a new generation of technology offerings coupled with end-to-end customized
Trusted Partners
We are the leading manufacturer of side channel blowers and regenerative blowers, with 84 core patents and over 20 years experience in the vacuum industry. Positive contribution in various industries declared long line of satisfied customers.
Our team will provide you with professional service with suited ring blowers. Details proposal with all cost listed will be provided accordingly.