On August 13, 2020, GOORUI brought its advanced side channel blowers to take part in IE Expo China 2020, which opened in Shanghai New International Expo Center, at the booth W3, Hall A52.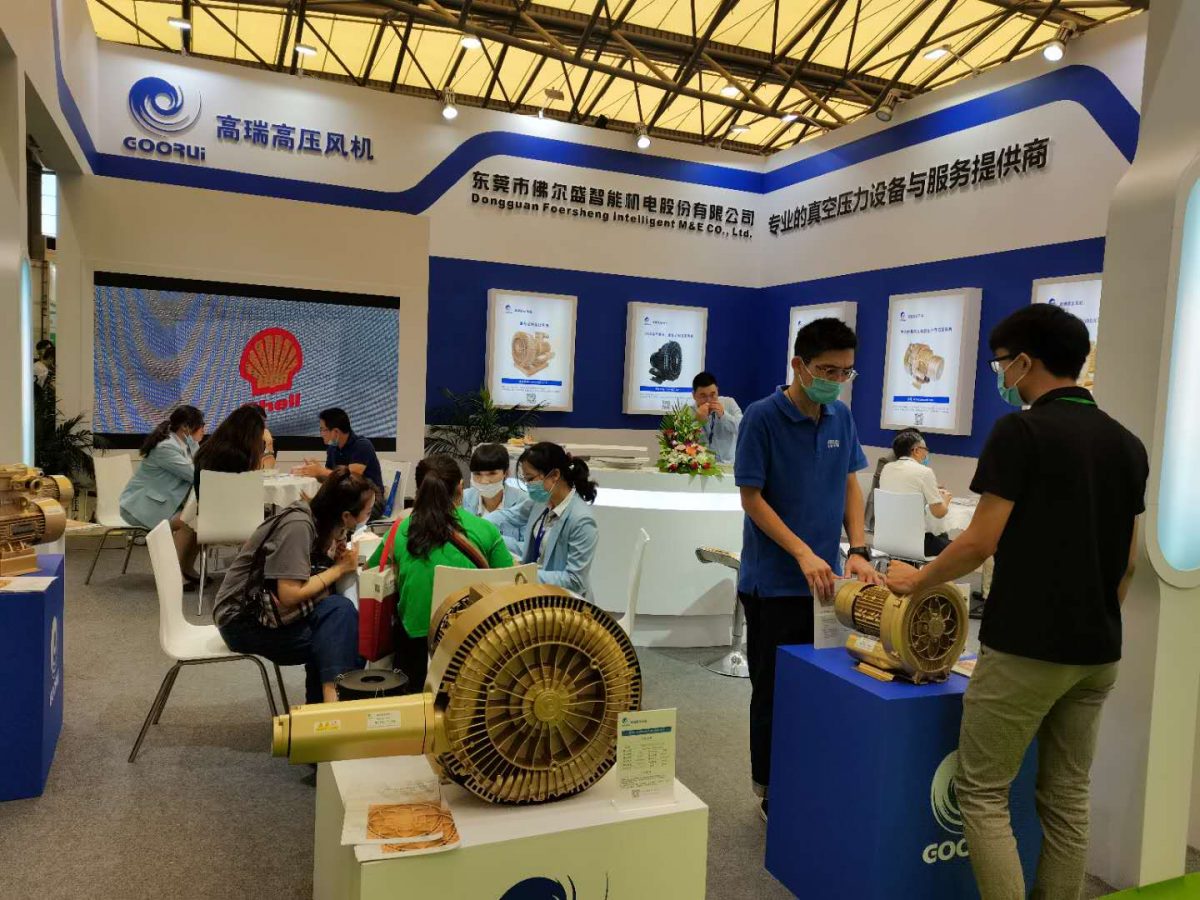 GOORUI Blower booth  NO. A52  Hall W3 
IE Expo China is jointly organized by the Munich International Expo Group, the Chinese society of Environmental Sciences, the all Union Chamber of Commerce for environmental services, and China trade Munich Exhibition (Shanghai) Co., Ltd., gathering the world's top technologies and latest solutions in the field of environmental pollution control.
As the leading environmental exhibition in Asia, IE Expo China 2020 is an ideal platform for environmental professionals to develop their business, exchange information and build long-term partnership. Besides, it also provides first-class science and technology conference plans for Chinese and international environmental professionals. With the increase of market demand and the strong support of Chinese government for environmental industry, the commercial potential of China's environmental industry is huge. There is no doubt that IE Expo China 2020 is a "necessity" for environmental participants to exchange information and develop their business in Asia.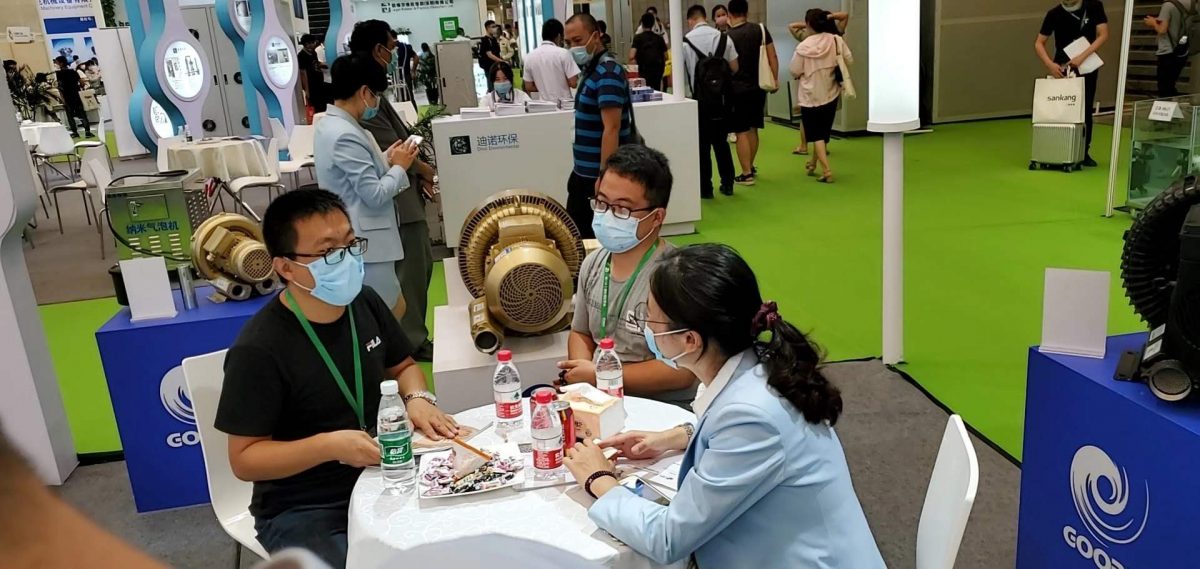 At the exhibition, GOORUI presented the side channel blowers at booth W3 of Hall A52 and introduced the working principle and application scenarios of the side channel blower with participants. GOORUI side channel blower is the right choice in various environmental scenarios, such as sewage treatment systems, air pollution control, solid waste treatment, and so forth. In addition, GOORUI staff also actively answered various questions from customers and offered targeted side channel blower solutions.
GOORUI side channel blower has the advantages of high efficiency, energy saving, small volume, simple installation, and strong stability. Given that GOORUI regenerative blower can perfectly solve the pollution and noise problems generally concerned by the environmental protection industry, it has attracted great attention during the exhibition.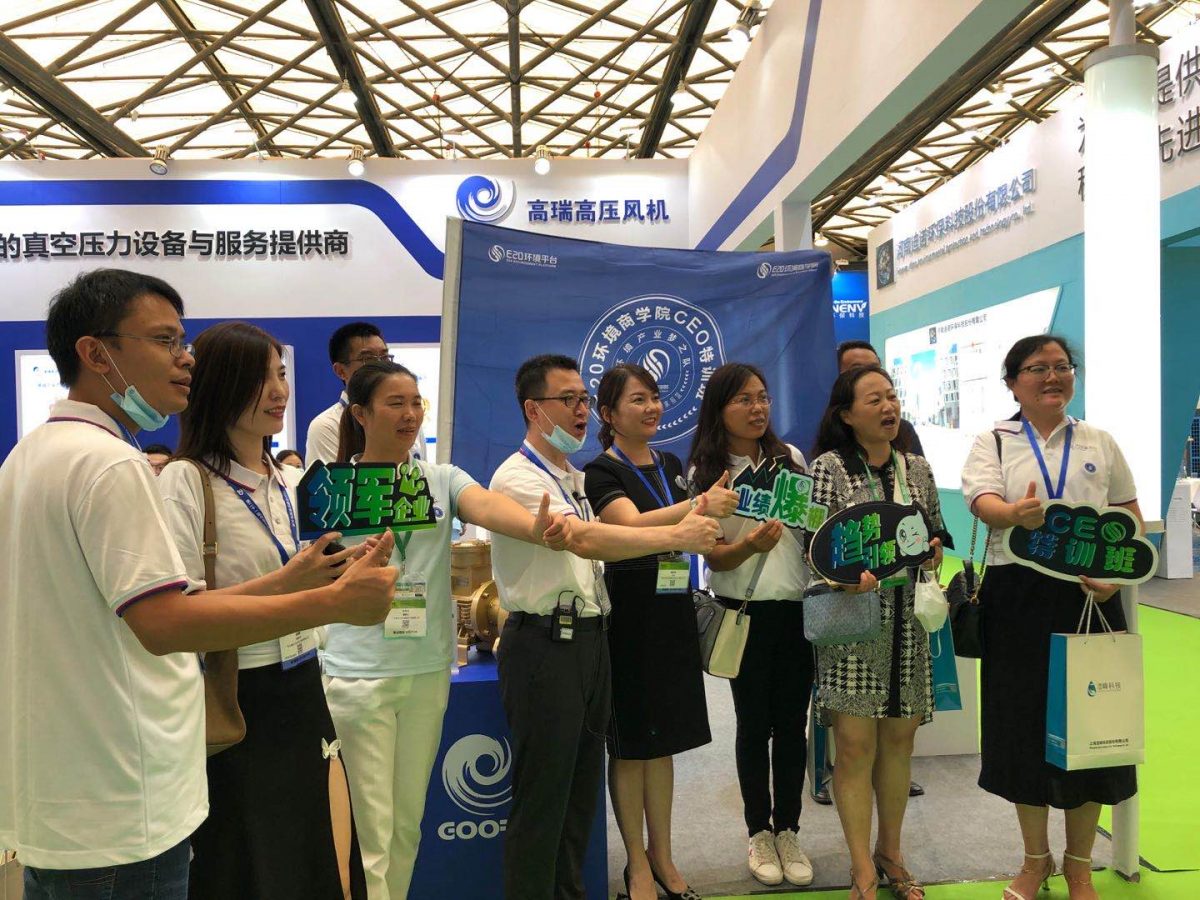 The other purpose that GOORUI take part in IE Expo China 2020 is that we hope to explore more business and establish long-term cooperative relations with more environmental industries. GOORUI with more than 20 years of experience in blower OEM/ODM is committed to providing customers with high-quality regenerative blowers.
As an expert in blower OEM/ODM, GOORUI has been adhering to the concept of pursuing accurate quality, energy saving and environmental protection to develop more innovative side channel blowers to meet the diverse needs of customers. "Intelligent Manufacturing and Innovation", "Energy Saving and Environmental Protection", and "High Efficiency and Stability" have become the key elements of GOORUI regenerative blowers.
GOORUI will continue to provide customers with efficient energy-saving solutions, higher quality side channel blowers and considerate service under the affirmation and encouragement of customers.